CookWare Deluxe is cross-platform recipe software.
(One of the few on that run on both PC and Mac.)

Details - holds all the elements of the recipe...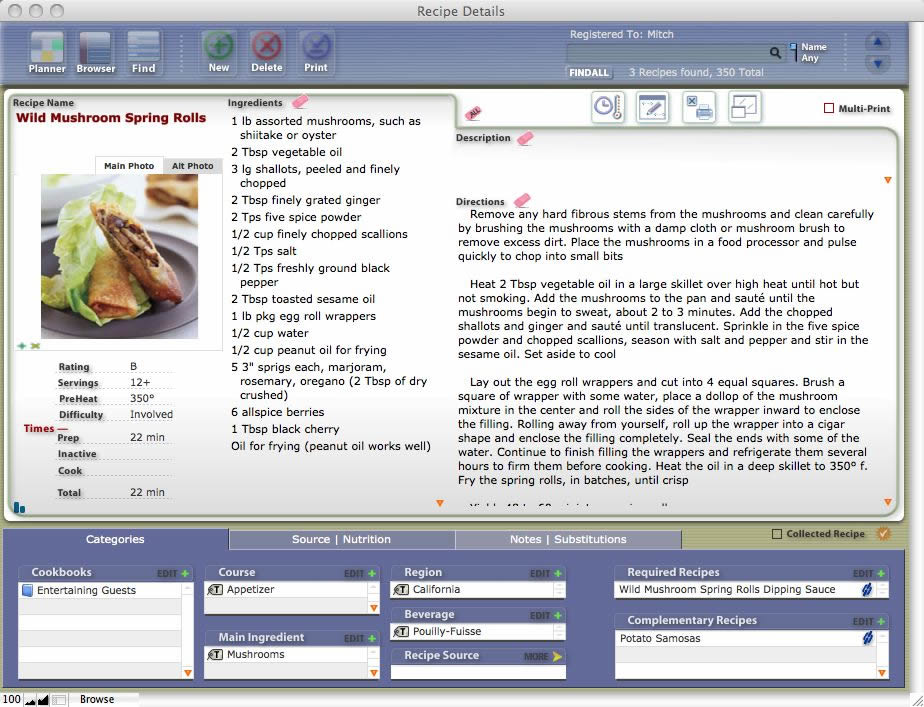 Recipe Browser. Viewing Windows Vista version of CookWare Deluxe.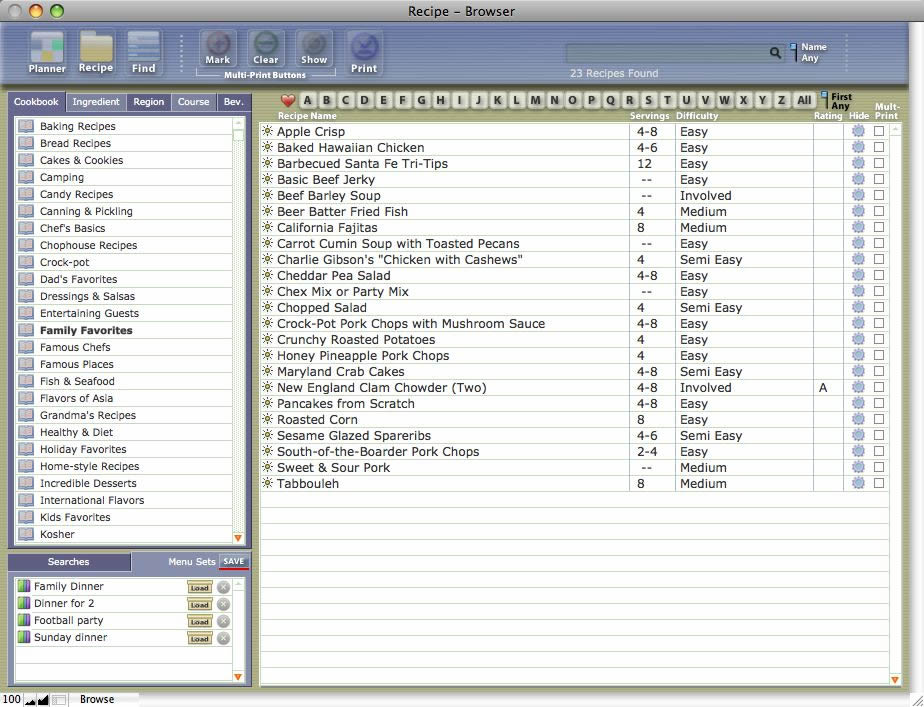 The following Screen Shots are not actual size - they're smaller to reduce download time.
Calendar to plan meals for any Day, Week, Month in any Year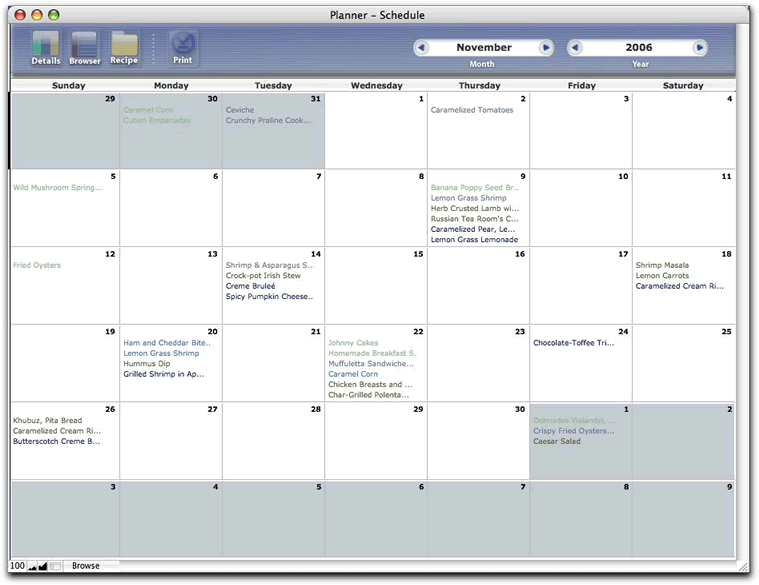 Market list - shop for items by store, department etc...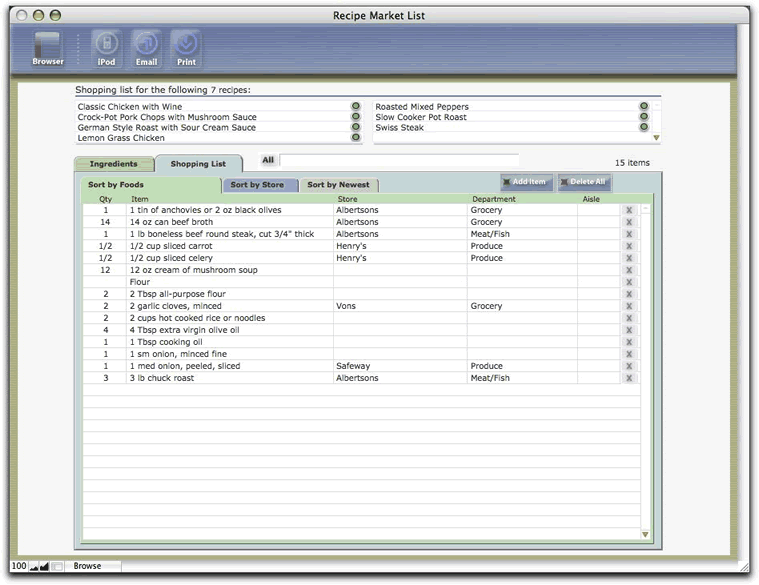 Templates - create your own print template...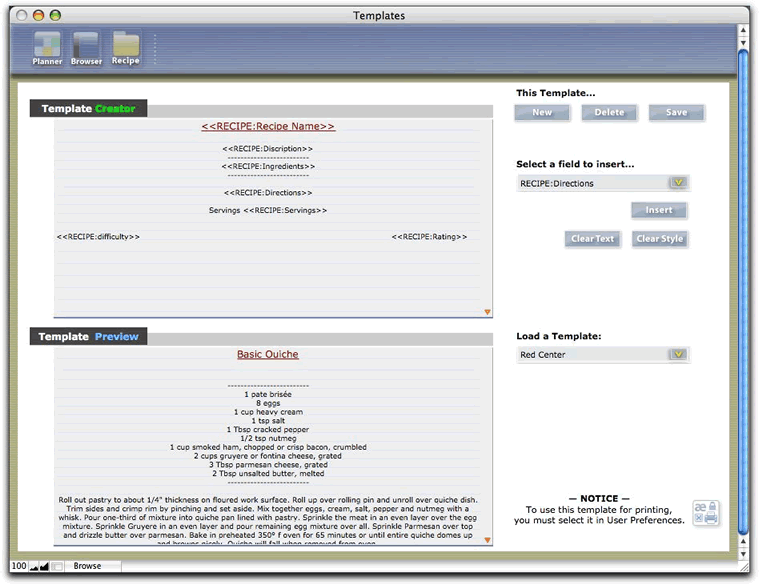 © Copyright 1994-2009 DigitalFriedChicken. All rights reserved.